Mahalakshmi Vidya Mandir provides Student Support Services that cater to the unique needs of each student. The faculty members, who are experienced, provide individual attention to the students and mentor them to overcome any learning challenges they may encounter. Additionally, they follow up with the students to ensure their success.
Learning Support Services
At Mahalakshmi Vidya Mandir, students with diverse needs receive learning support services. The school creates small study groups and assigns teachers to each group to assist students in understanding complex concepts. This approach is designed to provide individualized attention to students and help them succeed.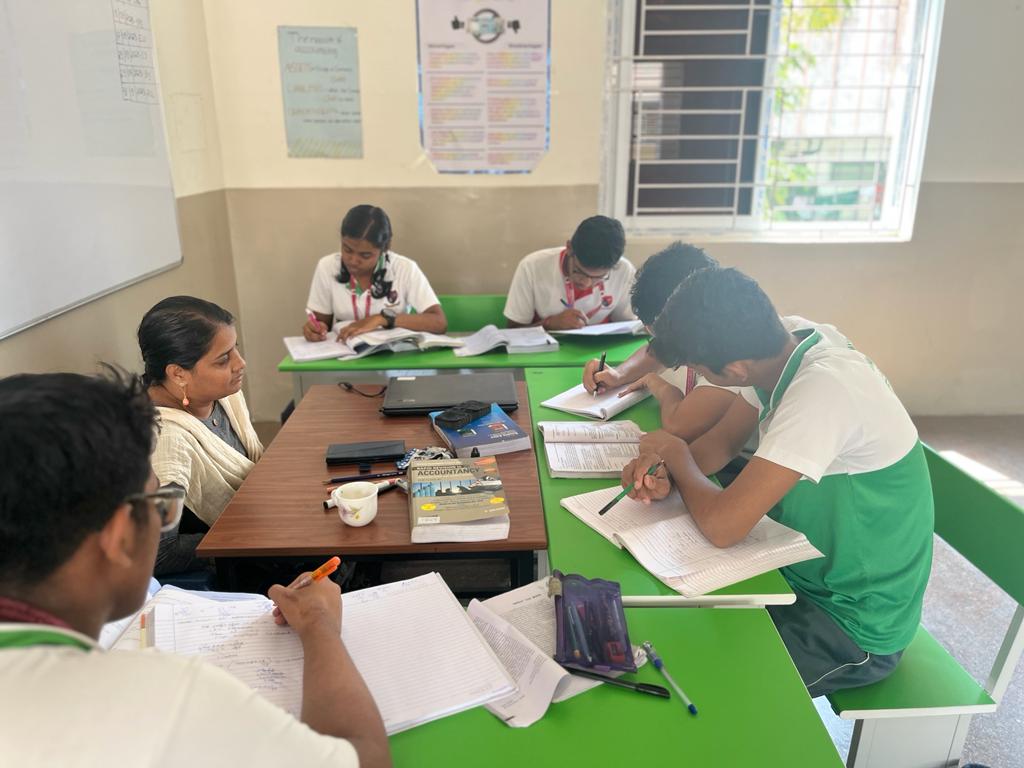 Professional counselors provide emotional support to students and help improve their social skills.
Additionally, counselors work with middle school students to increase their academic and career awareness, promoting personal growth.
High school students receive career guidance to create and achieve goals through a systematic plan.
The school's counseling program helps students develop academic and social competencies that are unique to their learning styles and personal growth.
In middle school, an advisory program is in place to guide students in academic, personal, emotional, and career awareness growth.
High school students benefit from an organized and systematic academic counseling approach that helps them develop a four-year plan to gain entry into their desired post-academic program.
The clubs at MVM bring together students from different streams who share similar interests. These clubs engage in activities that help students improve their skills and foster communication and interpersonal abilities.
We also provide experiential learning opportunities for students through academic teams, where they can apply their knowledge, ask questions, and receive follow-up support from teachers.
Participating in these teams not only helps students develop leadership and communication skills but also allows them to form meaningful friendships.
Furthermore, involvement in academic teams enables students to pursue their passions and enhance their knowledge in specific subject areas.
The field of robotics offers exciting career opportunities and involves engineering concepts that students learn by applying technology and programming skills. Through robotics, students can experiment and enhance their aptitude and reasoning abilities.
Robotics and computer game design are the two most captivating ways to introduce information technology into the curriculum.




Various competitions are available for different age groups that can help direct their competitive nature in a positive direction. For instance, children can be asked to build a robot using Lego sets and then compete in a race to determine the fastest robot. 
Effective Method of Introducing Programming to Students
Programming can seem overly theoretical and difficult for students to grasp. However, by working with physical robots and observing potential errors, students can gain a better understanding of the limitations of robots and the importance of precise instructions.




Robotics is an effective way to address the increasing need for STEM education (Science, Technology, Engineering and Mathematics) in schools. Through programming robots, students not only learn about technology but also gain knowledge about science, engineering, and math, developing a comprehensive understanding of how these subjects are interconnected.
Offers Skills that can be Useful for Future Employment
It is clear that the demand for individuals who can program mechanical devices will persist in the near future, especially with the growth of the drone industry, which is currently selling more than 15,000 drones per month in the US alone. 




By learning how to program robots, students can determine if they possess the necessary skills and interest to succeed in this job market of the future.
Demystifies a Complex Technology
The most effective approach to addressing fears regarding machines is to have a clear understanding of their potential and limitations.




By gaining hands-on experience in constructing and programming robots, students can develop a deeper appreciation for their abilities and strengths.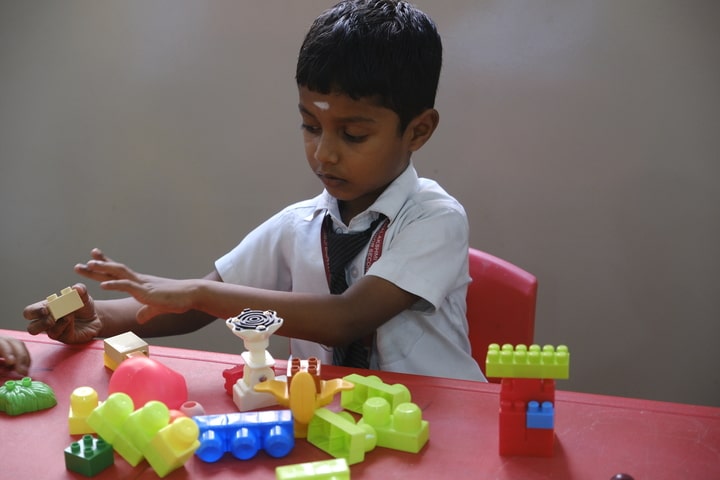 The House System (for Students of Class I-IX)
The School is divided into FOUR HOUSES as stated below. House games and Inter-house competitions are conducted regularly from grades I-IX.
Ruby

Topaz
Emerald

Sapphire